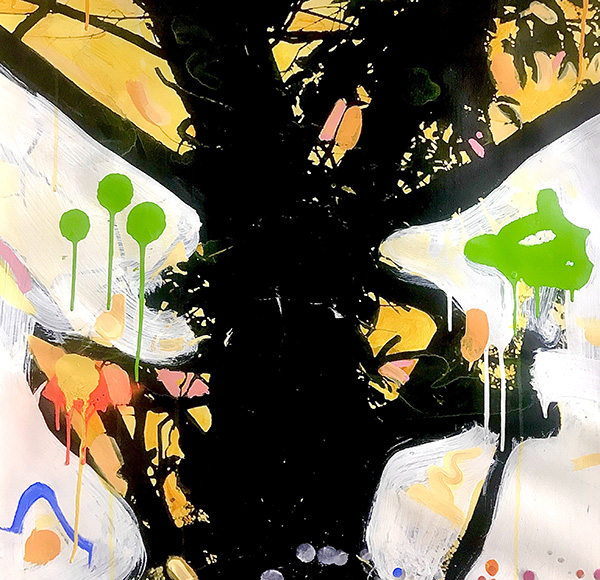 ANDREW CHRISTMAN – Painter
My paintings explore the tension between modes of visualization associated with both scientific and intuitive understanding. The techniques and methods that I employ synthesize the painterly and improvisational conventions of expressionism with the rendered and didactic conventions of zoological illustration and field guides. Drawing upon sources from both Eastern and Western naturalist traditions, my intention is to cultivate an empirical artistic approach rooted in the observational study of a subject and the excavation of the emotive memories of that same subject.
267.694.7709
Email: acjcscac@gmail.com
andrewchristman.wordpress.com
Way of Words Projects
MELISSA MADDONNI HAIMS – Fiber Artist
Melissa is a sculptor based in Philadelphia. She creates graffiti, soft sculpture, and large-scale installations using knitted and crocheted yarns. And other stuff. She sews unconventional quilts using vintage fabrics and subversive text. Her general work ethic can be considered fast and furious. She hates the color pink. Actually, she hates most colors.
After attending a long list of East Coast art schools studying sculpture, painting, and printmaking, her career began in New York City in the 1990s. Eventually, Life led her back home to Philadelphia, where she lives with her husband and daughter.
Melissa's work has been shown in galleries and museums and is held in private collections throughout the United States. In 2014 she was featured on an A&E network television program about artists who make work out of unusual materials. She has been yarn bombing internationally since 2010.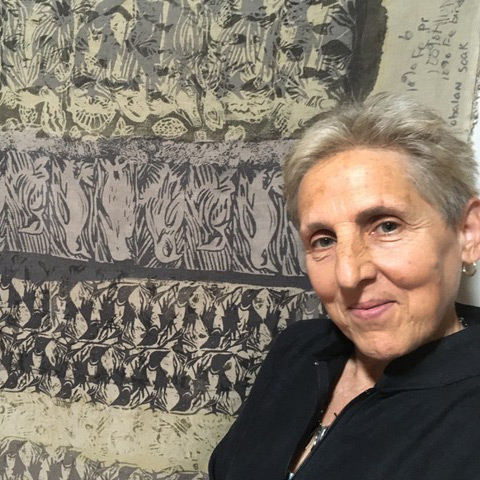 WENDY OSTERWEIL – Textile Printmaker
Wendy Osterweil is a full-time textile printmaker and a teaching artist/art educator with over 35 years experience in university, schools, artist residencies, art centers, workshops, and out-of-school programs. She creates "slow clothes" by silkscreen printing on textiles with natural and fiber reactive dyes and then sewing unique garments, one at a time. Each piece is a three-dimensional collage that moves through the world on a human body. Wearable art by Left Hand Print Studio Clothesline is meant to be worn for life.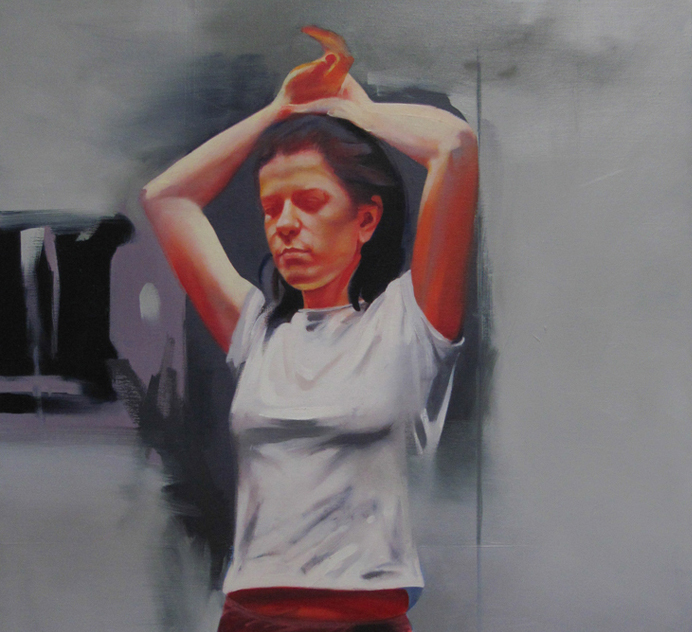 Bettina Clowney - In Memorium
Sadly, Bettina Clowney died on February 22, 2020.
Bettina was a member of the Herman St. Studios Community for over 20 years. Bettina made a mark on all of us and we remember her for the artist, the friend and outstanding lovingly compassionate person that she was.
Throughout her life she made a huge contribution to painting and she also made a huge contribution to the people in our building and the Philadelphia art community.
For these reasons, we share with you a link to her website loving preserved and maintained by her husband David and sons Peter and Matthew and the incredible work that she created.
Don Miller - Woodworker
Don Miller is a Philadelphia based woodworker, stringed instrument maker and educator. He holds an MFA in 3D Design from UW-Madison and is faculty in the University of the Arts Craft + Material Studies program. His work is concerned with a contemporary interpretation of traditional materials, processes, and forms.
drmstudio.com
Instagram- @drmstudio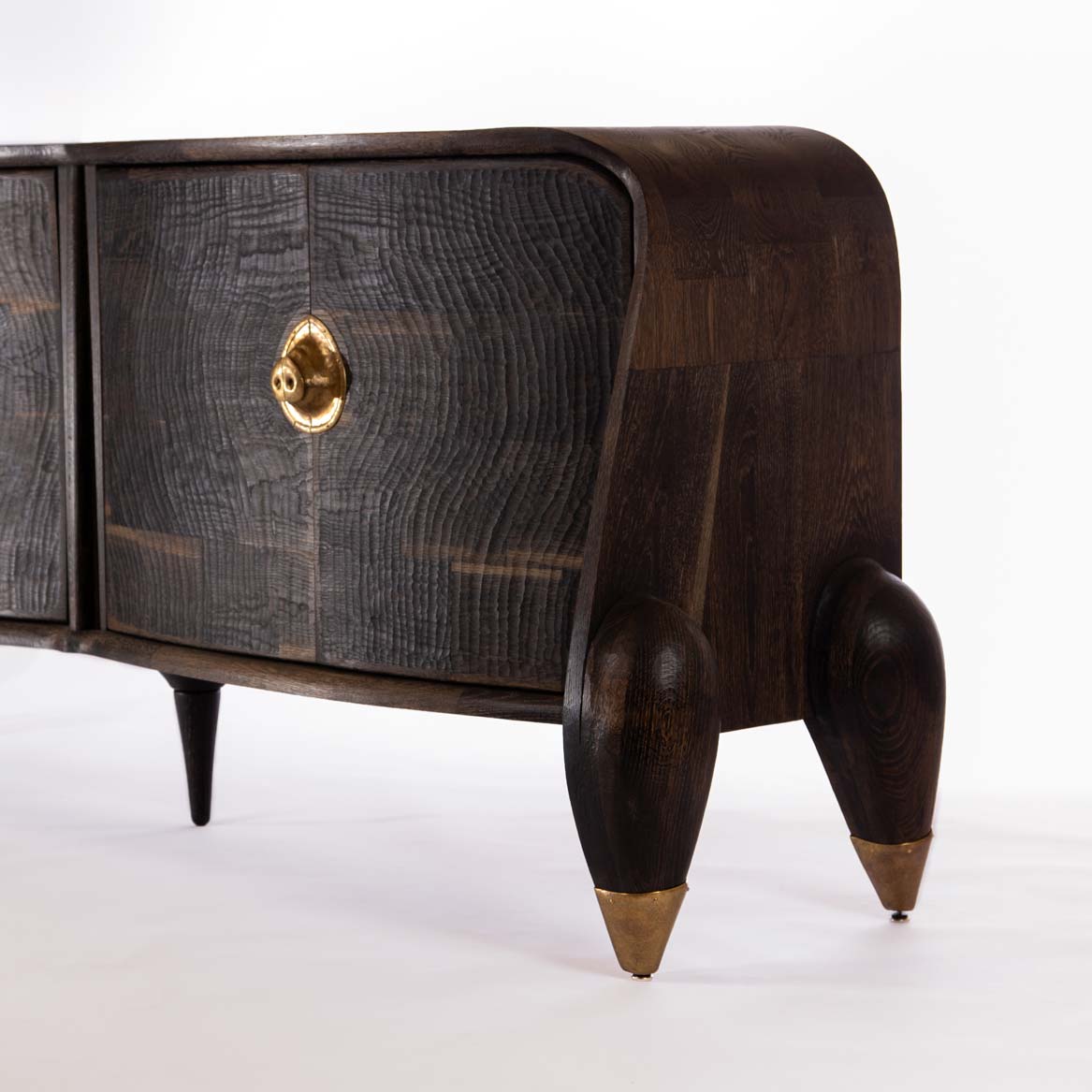 KEUNHO PARK – Woodworking
Keunho Peter Park, (b.1984), is a woodworking artist and studio furniture maker. He creates anthropomorphic forms of functional objects, furniture, and musical instruments inspired by humans and various creatures in nature.
Park was born in Columbus, Ohio, and grew up in South Korea. He holds a BFA in painting from South Korea's Kookmin University and an MFA in Woodworking and Furniture Design from the Rochester Institute of Technology, (RIT). Park currently teaches wood and furniture at the University of the Arts.