From Silkscreen Printed Fabric to Wearable Art
During this workshop, students learn improvisational silkscreen printing by exploring textures and stencils with fiber reactive dyes. You will create unique yardage from which to construct wearable art that may incorporate thread drawings by hand and/or machine. The spirit is one of open-ended possibilities and inspiration. Open to all skill levels.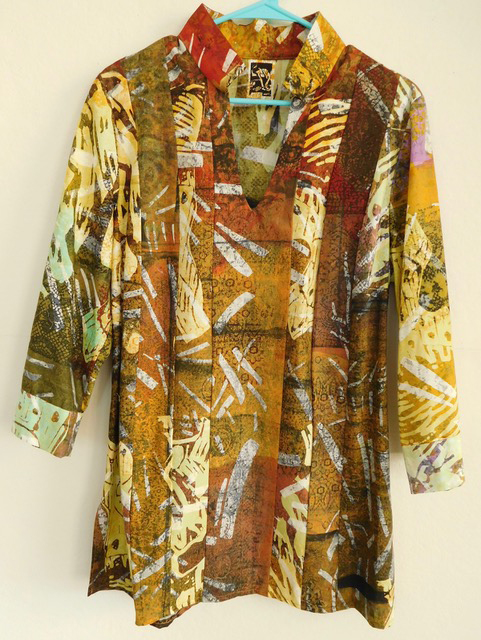 JUNE 30 – JULY 13, 2019
COURSE FEE: $1050
Wendy Osterweil is a full-time textile printmaker in Philadelphia, Pennsylvania and a former associate professor at the Tyler School of Art. She has an MFA in Graphics from the University of Wisconsin-Madison. She is also an artist/art educator with over 35 years' experience teaching in university, schools, artist residencies, art centers, workshops, and out-of-school programs.
Osterweil exhibits nationally and had a major installation exhibition at the Painted Bride Arts Center in Philadelphia in 2012.
wendyosterweil.com