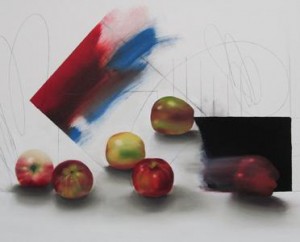 Bettina Clowney's show Everything is Interesting will be up July 1–August 2, 2015 at the Third Street Gallery in Philadelphia.
45 N. 2nd Street : Philadelphia, PA 19106 : 215. 625. 0993
Bettina works between abstraction and realism. Over months of working with one or the other she better understands the conversation between them and the interesting relationships that develop. Simple subject matter is at play with gesture and precision, spontaneity and thought.