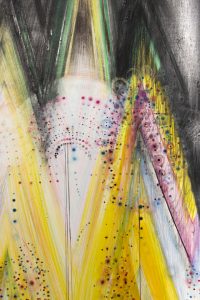 New drawings, paintings, and silkscreen prints by Michelle Oosterbaan at the Painting Gallery, The University of the Arts, Philadelphia, PA.
This show investigates alterations resulting from movement/stillness, and ideas of cartography, memory and the idea of place, in the ever-evolving cycles of the liminal spaces of the landscape.
Landvaettir & Sweet Darkness opens on Thursday, April 18th, 4 – 7 pm and runs through May 17th.
Hope you can make it!
Best regards,
Michelle
Gallery Hours: 8:30 AM – 4:00 PM, Monday-Friday, Tuesdays and Fridays until 7:00 PM